Trustpilot
Skiing accidents in Austria - When the sport turns into a legal dispute
Factors for Skiing accidents in Austria - Your Attorneys / Lawyers for Skiing Accidents in Austria

Watch out for slippery slopes! This applies not only to winter sports, but also to legal issues arising from accidents while skiing, tobogganing, hiking or other winter sports.
Every year, many people are drawn to Austria's alpine regions like Sölden, St. Anton am Arlberg, Lech and Zürs, Kitzbühel, Mayrhofen etc. to pursue a variety of winter sports: from classic skiing to cross-country skiing, snowboarding, tobogganing, hiking and mountaineering. As beautiful as these sports are, they are not entirely without danger, and as a result, accidents occur every year. In Tyrol alone, there are more than a thousand skiing accidents every year!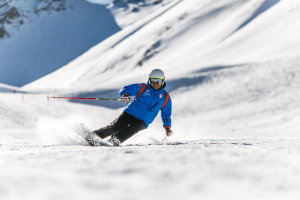 There are many factors that can contribute to ski accidents, such as inappropriate equipment, bad weather conditions, excessive speed and inexperienced skiers.
Most skiing accidents occur on the slopes, but accidents can also happen off the marked trails. In any case, it is important that skiers are always careful and respect the rules on the slopes. This includes, for example, always paying attention to signs and markings and obeying speed limits. Furthermore, skiers should always watch out for other skiers and, if in doubt, take evasive action or brake.
Most accidents fall into one of these two categories:
Collision of a skier with another skier or a ski slope equipment.
Accident due to an error on the part of the ski area operator.
Collisions can cause particularly serious injuries, especially in skiing, because those involved are often traveling at relatively high speeds. This, in turn, can be due to overestimating oneself or misjudging the situation and one's own ability, causing one to ski faster than would be reasonable and appropriate. Simple carelessness also plays a role as a cause of accidents, of course.
These errors of perception and driving cause about 80% of all accidents while skiing. Liability in these cases is clear: whoever caused the accident - culpably and unlawfully - must answer for it and is liable.
Unlawful in this context means that a rule has been violated. Among the rules that skiers, or indeed all users of a ski slope, must comply with are - in addition to the general laws - the so-called FIS rules of the International Ski Federation and the POE (draft piste regulations of the Austrian Curatorship for Alpine Safety). Although these are not laws, they are used by the courts as a yardstick to determine whether a skier has behaved correctly or not.
Here are some of the most important FIS rules:
FIS Rule No. 2: The skier must ski in such a way that his speed is appropriate to the terrain and visibility conditions. He must "ski on sight", i.e. be able to stop or take evasive action within his field of vision if an obstacle appears.
FIS Rule No. 4: When overtaking other users of the slope, a sufficient safety distance must be maintained, leaving enough space for the overtaken skier to carry out his moves. The correct minimum distance depends on many factors such as speed, slope conditions, skiing ability, visibility, traffic and weather conditions.
FIS rule no. 5 (and also POE § 4) concerns the subject of piste crossings. A piste user skiing uphill must ensure that he does not create a dangerous situation. He has a special duty of care because he is moving against the general direction of travel, which can be very unexpected for other users of the piste. He must therefore observe carefully and, if necessary, wait until he can enter or cross the slope without danger.
Culpability concerns the question of whether the tortfeasor can be held responsible for his action. For example, if a skier suffers a sudden heart attack and crashes unconscious into another skier, the act is illegal but not culpable. Children are also not culpable or are only culpable to a limited extent, however, the supervisors then have a duty to look after the children in such a way that they do not cause any harm.
The second category of accidents happens due to defective ski slopes or lift facilities.
The piste operator has certain "traffic safety obligations" and is responsible for created sources of danger in that he must ensure that no one is injured by a danger zone. The piste operator must therefore ensure, among other things, that the pistes and lifts are properly maintained, appropriately secured and that the necessary warnings of atypical hazards are in place.
If, for example, the ski slope is poorly prepared or a technical defect in a chairlift causes an accident, the operator is liable. This is because the operator is obliged to protect skiers against so-called atypical dangers by taking appropriate precautions. Atypical dangers are those that a normal user does not have to expect.
However, please note the following two restrictions:
The ski slope operator is responsible for the slope and its condition only during regular operating hours.
The responsibility of the ski slope operator ends at the edge of the ski slope. Therefore, if you venture into open terrain beyond the boundaries of the ski slope, you do so at your own risk.
What to do in case of an accident? - Ski accident and Ski Law in Austria
The first priority is, of course, first aid, notification of the mountain rescue service and securing the accident site. After that, especially in the case of an accident with injured persons, the name and address of the person who caused the accident should be recorded immediately. As in the case of a car accident, it is also advisable in the case of a skiing accident to take photos, write down the names and addresses of witnesses and, under certain circumstances, also to notify the piste police, who will then take a report. All these measures can prove very valuable in the event of a later legal dispute, in order to reconstruct the course of events of the accident as accurately as possible.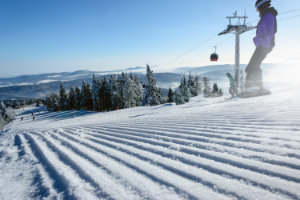 Besides, on average 20% of those responsible for an accident leave the scene of the accident without taking any further action. This constitutes a hit-and-run and can have criminal consequences. Even abandoning an injured person is punishable by up to three years in prison.
As soon as possible, you should also contact an experienced lawyer in the field of ski accidents, who will represent your interests in a legal dispute and should also be present during questioning by the police in order to avoid misleading statements.
In any case, avoid agreeing to any settlements with accident opponents or their insurance companies without your lawyer having looked at the proposal!
You should also inform any liability and accident insurance very quickly of the accident. By the way, the conclusion of such an insurance with sufficient coverage is absolutely recommended, since ski accidents can cause very high costs. This is because the costs include not only the costs of medical care, but may also include costs for compensation for pain and suffering (assessed according to days of mild, moderate, or severe pain), lost earnings, home care, compensation for permanent damage (disability) or even maintenance obligations to surviving dependents.
The Austrian Law of Damages - Ski accident in Austria
As mentioned at the beginning, three conditions are necessary for claims for damages:
An objective damage must have occurred.
The damage must be the result of an unlawful act.
The person causing the damage must have acted culpably.
The relevant statutory provisions are found in Sections 1295 and 1325 of the General Civil Code.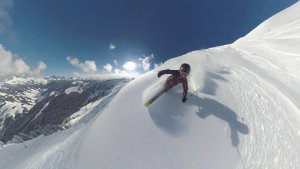 If one of these three conditions is missing, then the rule in Austria is that everyone bears their own damages.
A claim for damages in court is always brought for a certain amount. In addition, it is possible to apply for a declaration that the party responsible for the accident is also liable for future damages that are not yet precisely known or foreseeable at the time of the court proceedings. Here it is again important to consult a lawyer experienced in the matter in order not to lose later claims.
Often only the lawyer experienced in ski law achieves the correspondingly high and fair amounts of damages, which the inexperienced victim himself cannot estimate and assert with sufficient determination. Hastily concluded settlements, e.g. with insurance companies, are therefore not advisable.
The damages are intended to compensate for the bodily injury suffered, including the long-term consequences, as well as any damage to property. As already mentioned, this includes the following items:
Compensation for the pain suffered, for any disfigurement or even disability.
Compensation for other items such as loss of earnings, clothing, skis, out-of-pocket expenses, operations, etc.
maintenance costs or bereavement damages.
The civil courts in whose jurisdiction the accident occurred are responsible for actions for damages. Depending on the amount of damages, this may be a district court or a state court.
If you want to prepare your next skiing vacation properly, then you should definitely protect yourself by taking out accident or liability insurance and, as a precaution, take the contact details of an Austrian lawyer who specializes in skiing accidents with you.
Your Attorneys for Skiing accidents in Austria - Ski Law, Snowboarding Accidents
As
specialists for Ski Law and civil proceedings
, we
guarantee you best services and know-how.
Our lawyers are experts for all kind of Mountain accidents, registered at the
Austrian Bar Association
.
Being part of a network of well-known and serious Europena law firms allows us to successfully organise all necessities on your behalf. Be on the save side from the first moment!
Our services and your benefits:
Full legal support, out-of-court and in court proceedings
Exclusive and tailor-made Solutions.
Advice and support by experienced and specialized lawyers.
Expert know-how and connections.
Support from the first until the last step.
The internationally distinguished Law Experts Attorneys-at-Law have locations/offices in Innsbruck (Principal Office), Telfs and Vienna, as well as a network of partner law firms throughout Austria and worldwide. Our law firm furthermore not only has the best contacts internationally, but also regionally.
We guarantee you that your legal matter will be given maximum attention, be treated with the utmost precision, and be handled exclusively by highly qualified Law Experts. As your lawyers of choice, we will be there to assist you and provide 100% support.
We represent your interests. Contact us now and This email address is being protected from spambots. You need JavaScript enabled to view it., or call us at +43(512)586 586.