Trustpilot
Cryptocurrencies - Opportunities and Risks: From Bitcoin, Ether to Binance Coins and Non-Fungible Tokens - Your Lawyer Advises
Cryptocurrencies offer a variety of opportunities and risks for investments. However, very few people who invest in cryptocurrencies understand the entirety of the cryptocurrency system and also the associated downsides. There is a reason why cryptocurrencies have been an integral part of almost all cases of asset fraud/investment fraud, especially in recent years. Despite many advantages of cryptocurrencies, they are still often used to disguise payment flows and to transfer the money fraudulently obtained during investment fraud abroad. Crypto exchanges and cryptocurrency payment service providers are therefore all too often used by investment fraudsters to "launder" private investors' hard-earned money through various channels and cryptocurrencies.
However, apart from the downsides, cryptocurrencies also offer many exciting aspects and show how an alternative currency system can function in a way that is not dependent on state-organised supervisory authorities.
As lawyers, we advise and represent you as specialists in IT law, contract law and civil law in the legal field of cryptocurrencies, in particular on the following areas:
Advice and legal representation around all types of cryptocurrency transactions
Out-of-court advice and representation of investors in relation to disputes with, inter alia, crypto exchanges, in particular regarding the payout of balances and winnings
Conducting civil proceedings regarding cryptocurrency transactions, asserting claims for damages and enforcing the payment of winnings and credits
Legal advice on all matters relating to cryptocurrency trading and blockchain technology
Comprehensive assistance and advice in cases of asset fraud / investment fraud such as blocking accounts, safeguarding assets up to filing statements of facts / criminal charges to the public prosecutor's office
International cooperation with partner law firms and detective agencies worldwide
We represent your interests. Contact us now and This email address is being protected from spambots. You need JavaScript enabled to view it., or call us at +43(512)586 586.
Historical Development of Our Currency Systems and Differences to Cryptocurrencies such as Bitcoin, Ether (Ethereum), Binance Coin, Tether, Cardani
A currency or unit of currency is the legal means of payment recognised by the state or states. Our familiar currencies date back to barter systems that are thousands of years old. Before the establishment of classical currencies, certain goods such as animals, jewels, gold, wine or raw materials such as copper and iron embodied a certain monetary function and thus served the exchange of services. As early as 3000 BC, for example, certain forms of food such as salt or barley took on their first monetary functions, then around 1200 BC, for example, shells or teeth. Later, weighed precious metals in particular replaced this function. Around 600 BC, the first coins comparable to today's money were established in ancient Greece and Rome. It was not until around 800 AD that the first forms of paper money became established.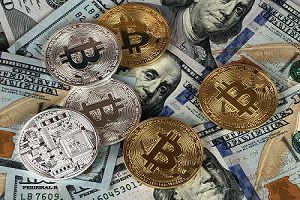 In contrast to cryptocurrency, conventional money or currencies are characterised by the fact that they are issued and regulated centrally by a central bank (so-called "fiat" money). Conventional currencies are therefore centrally controlled and the question of the amount of money issued is, in particular, a political decision. In contrast to our familiar currencies, cryptocurrencies are characterised by the fact that they are managed and issued by a decentralised network. Cryptocurrencies are therefore independent of our known monetary systems and, in particular, are not subject to financial market supervision.
There are neither coins nor notes of cryptocurrencies like Bitcoins, BTC for short. They exist only virtually, as a digital string or data set. The credits and payments are managed in a decentralised network, the blockchain.
Cryptocurrencies are essentially created through so-called "mining" and are usually limited in terms of the amount issued. With regard to the best-known currency Bitcoin, the quantity issued is limited to a maximum of 21 million Bitcoins.
The Invention of the First Cryptocurrency, the Bitcoin (BTC) - Blockchain and Cryptocurrencies - Your Lawyers Advise
Under the pseudonym Satoshi Nakamoto, a previously unknown person published in October 2008 the very first cryptocurrency as we define it today.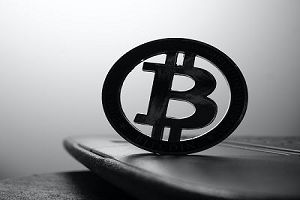 Bitcoin, which is known worldwide today, was hence founded and established during the financial market crisis in 2008. The idea behind the creation of the Bitcoin was to establish a new decentralised electronic money system that promises a high level of security through the so-called blockchain and corresponding encryption.
In January 2009, the Bitcoin began its success story, which is known everywhere today, and surprised everyone with numerous massive price jumps. After the Bitcoin was still trading below 11,000 US dollars in October 2020, its price multiplied to over 40,000 dollars by the beginning of January 2021 and reached a high of more than 66,000 dollars in October 2021.
Many of the first buyers of the Bitcoin currency are now crypto millionaires due to price increases of 50,000% and more.
Technical Basics of Bitcoin or Cryptocurrencies and Blockchain Technology
The basis of cryptocurrencies, the blockchain, is difficult to understand at first glance. However, if you imagine the blockchain as a chain of transactions (often transfers) contained in the blocks, i.e. a transaction chain, things become much clearer.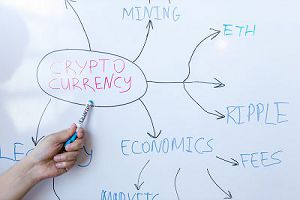 The blockchain can therefore be seen as a chain of transactions that is always being updated, cryptographically encrypted and stored in a decentralised manner, i.e. on many different individual computers (peer-to-peer). The decentralised storage makes manipulation almost impossible, as this would require manipulation of all the memories or computers involved.
The blockchain therefore basically consists of so-called blocks that are strung together. New blocks can only be added to the blockchain if the new block fulfils certain conditions. For example, a new block must contain the appropriate hash value in order to be able to link to the existing blockchain. This cryptographic hash value is something like a unique digital fingerprint that is intended to ensure that a new block can only be linked to the existing blockchain under specified conditions.
In addition to the original Bitcoin blockchain, there are now a large number of different blockchains on which a large number of new cryptocurrencies also run.
Basic Characteristics of a Cryptocurrency / Virtual Currency - Bitcoin, Ether, Tether
Bitcoin (BTC), Ether / Ethereum (ETH), Binance Coin (BNB), Tether (USDT), Cardani (ADA), Solana (SOL) and similar blockchain-based coins have changed the financial world in recent years.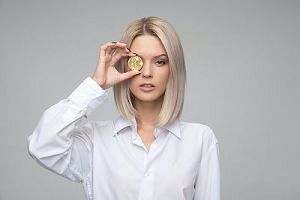 On a national as well as on an international level, different terms are used in connection with cryptocurrencies. Terms such as "virtual currency", "cryptocurrency", "coin" or "token" are common here. Currently, only the term "virtual currency" is defined by law according to Art 3 Z 18 Directive (EU) 2018/843.
Characteristic of a cryptocurrency is often the following:
Decentralised system (peer to peer network): There is no central authority controlling or managing transactions
No state is involved and cryptocurrencies are not issued by any central bank or authority
Blockchain process: All transactions are recorded in a public directory (so-called "blockchain")
Wallets: Electronic purse in which the crypto-assets can be stored and managed digitally (so-called "wallet")
The creation of new value units normally takes place via a predetermined procedure within a computer network (so-called "mining")
Once transactions have been made, they are basically irrevocable
Legal Classification of Cryptocurrencies as Property Within the Meaning of § 285 ABGB - Transfer of Ownership of Virtual Currencies
From a technical point of view, coins are purely data sets in a blockchain. With regard to the legal classification of cryptocurrencies, however, we are entering uncharted territory in many respects. For example, the General Civil Code (ABGB) from 1811 clearly does not contain a definition of cryptocurrencies.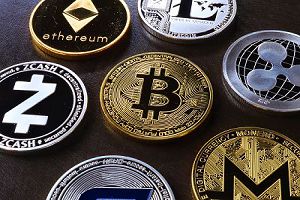 However, cryptocurrencies or coins are to be classified as property in the sense of § 285 of the Allgemeines Bürgerliches Gesetzbuch (ABGB).
Cryptocurrencies are undoubtedly to be regarded as units of value. From a legal perspective, there is a fundamental right to dispose freely over the value embodied in the data set.
Although from a legal point of view there are partly different views regarding the classification of cryptocurrencies as corporeal or incorporeal things, it is recognised that cryptocurrencies are transferable according to the general provisions on the acquisition of property. For the transfer of a cryptocurrency, therefore, a so-called title (e.g. contract of sale) and a so-called mode (e.g. transfer to a specific address) are usually necessary - as is the case elsewhere in the legal system. Cryptocurrencies can therefore in principle be the subject of contracts as well as purchase, exchange or pledge.
Overview of Different Cryptocurrencies - Bitcoin, Ether / Ethereum, Binance Coin and Others
The list of cryptocurrencies worldwide is almost endless, besides the first and most established currency Bitcoin, there are now thousands of different cryptocurrencies: From Bitcoin (BTC), Ethereum (ETH), Binance Coin (BNB), Tether (USDT), Cardani (ADA), Solana (SOL), Shiba Inu (SHIB), Dogecoin (DOGE) and others to Non-Fungible Tokens (NFT).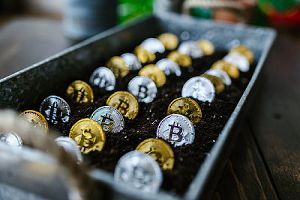 The newer cryptocurrencies, such as Shiba Inu (SHIB), Dogecoin (DOGE), etc., often come with new systems or improved processes or features. However, it is often only possible to buy these new cryptocurrencies, which are usually fraught with considerable risks, on very specialised crypto exchanges.
The new cryptocurrencies start with a certain issue price and, in contrast to the established cryptocurrencies, often offer massive price gain opportunities of several 1000%. However, these profit opportunities are always accompanied by a respective risk of loss or often also by far more serious problems, such as total loss through insolvency or investment fraud.
As with every investment and every purchase of shares, the purchase of a cryptocurrency should be well considered and examined. Although young cryptocurrencies often offer higher profit opportunities, these are also always accompanied by considerable loss opportunities. As a rule, it makes sense to follow the top 100 or top 30 of the established cryptocurrencies. On the internet, a list of the 100 cryptocurrencies with the largest market capitalisation and their characteristics can also be found on quite reputable platforms.
Crypto Exchanges and Trading In Cryptocurrencies - Binance, Coinbase, Kraken, Bitpanda, BSDEX
For the layman, getting started in cryptocurrency trading is by no means easy. For example, one is often eyed suspiciously by one's banker when considering an investment in a cryptocurrency. For the bank, an investment in cryptocurrencies means that the customer must be demonstrably and intensively informed about the often massive risks, up to and including total loss, otherwise there is a risk of liability for advisory errors.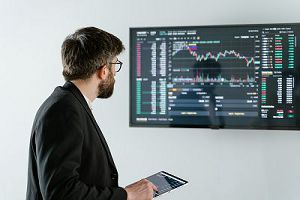 Furthermore, in relation to trading with cryptocurrencies, far-reaching questions also arise with regard to money laundering. There is a reason why trading with cryptocurrencies is not particularly advertised by domestic banks.
Therefore, if one wants to trade or buy cryptocurrencies, one is mostly dependent on crypto exchanges located abroad. Similar to the number of cryptocurrencies, the number of these crypto exchanges is now considerable and hard to keep track of. Few black sheep in connection with cases of fraud and insolvencies as well as the resulting numerous losses of investors have shown that the selection of the right and reputable crypto exchange is essential for every investor.
With regard to the differences between the individual crypto exchanges, on the one hand the seriousness of the crypto exchange with regard to the identification of its customers, its own company headquarters, compliance with regulations and also the question of subordination to a financial market supervisory authority, on the other hand the completely different possibilities of trading as well as the different fee models should be mentioned.
For example, the market leader of the crypto exchanges Binance offer an endless number of cryptocurrencies for purchase, while other crypto exchanges only offer a few.
Non-Fungible Tokens (NFT): The Revolution of The Art Market Based on Blockchain Technology
The latest hype in the field of blockchain technology and cryptocurrencies relates to the so-called Non-Fungible Tokens (NFT). The digital revolution of the art market, which has been dominated by a few large providers for centuries, is imminent.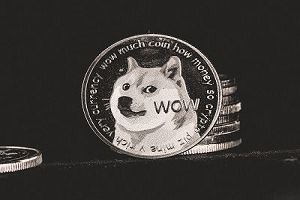 Non-fungible tokens (NFTs) have suddenly become a household word for a large audience, at least since the highly acclaimed auction house Christie's auctioned an NFT by the hitherto completely unknown artist "Beeple" for a spectacular 69.3 million dollars in March 2021.
Key to Non-Fungible Tokens (NFT) is the fact that digital artworks, from music to videos to pictures, can be sold and bought quickly and swiftly via crypto exchanges, where the authenticity of the respective artwork is deemed to be confirmed on the basis of blockchain technology.
Unlike buying an "analogue" van Gogh as a painting that actually exists, you don't need an art expert to rule out a forgery. The blockchain technology of non-fungible tokens (NFT) is thus used to identify digital files or computer-generated artworks as unique pieces.
Your Attorneys at Law for Cryptocurrencies - Bitcoin, Ethereum, Binance Coins and NTF
As
specialists for IT law, contract law and civil proceedings
, we
guarantee you best services and know-how.
Our lawyers are experts in the field of IT law and cryptocurrencies, registered at the
Austrian Bar Association
.
Being part of a network of well-known and serious Europena law firms allows us to successfully organise all necessities on your behalf. Be on the save side from the first moment!
Our services and your benefits:
Exclusive and tailor-made Solutions.
Advice and support by experienced and specialized lawyers.
Expert know-how and connections.
Support from the first until the last step.
The internationally distinguished Law Experts Attorneys-at-Law have locations/offices in Innsbruck (Principal Office), Telfs and Vienna, as well as a network of partner law firms throughout Austria and worldwide. Our law firm furthermore not only has the best contacts internationally, but also regionally.
We guarantee you that your legal matter will be given maximum attention, be treated with the utmost precision, and be handled exclusively by highly qualified Law Experts. As your lawyers of choice, we will be there to assist you and provide 100% support.
We represent your interests. Contact us now and This email address is being protected from spambots. You need JavaScript enabled to view it., or call us at +43(512)586 586.